Co-Survivors: A Daughter Learns to Let the Survivor Lead
By Emily Beard
I will never forget the call from my mother telling me the biopsy she'd had was positive. "I have breast cancer," she said.  It seemed impossible: not my mom!
You need to understand this: my mother is a smoothie making, supplement taking health enthusiast. At the time she called me with the news, she was simply too young, too smart and too healthy to have CANCER for goodness sakes.
I was having lunch with a friend when she called. It felt like a movie where suddenly everything in the room goes sideways and slows down for a second to emphasize that life is going to be different from now on.
Different it was! My healthy mom had suddenly become a cancer patient. The nurse in the breast surgeon's office declared she was "a survivor," a title she initially rejected, but she eventually came around to it. Her cancer diagnosis does not define her, then or now, but it is integral to her identity, like her laugh, her love of literature, the way her lips and brow furrow when she is worried. Living with cancer is an important part of who she is.
It is hard to believe that the "I have breast cancer" conversation with my mom occurred 18 years ago. It would be a long time before I heard the term "co-survivor" but in that moment when the room went sideways, I gained my new identity. I started a new chapter of my life parallel to my mom's cancer experience, and also wrapped up in it: now I was her caregiver, her advocate, her eyes and ears, and years later, she would tell me, her lifeline. In that pivotal moment, our mother and daughter roles reversed.
I was in my twenties, the early years of adulthood, living in the basement apartment of my mom's house, which turned out to be a blessing. I was so glad to be close by to drive her to appointments and to help her out around the house. She never would have asked me to move in, so I was glad I was already there.
I had recently finished nursing school and had my first job on a hospital surgical floor. Many of my patients had new cancer diagnoses, and they, along with their loved ones, were in the throes of shock and disbelief about it. If anyone should have been "ready" to take on a mother's cancer diagnosis, it was me. I had a degree and daily professional experiences caring for cancer, and yet I was overwhelmed.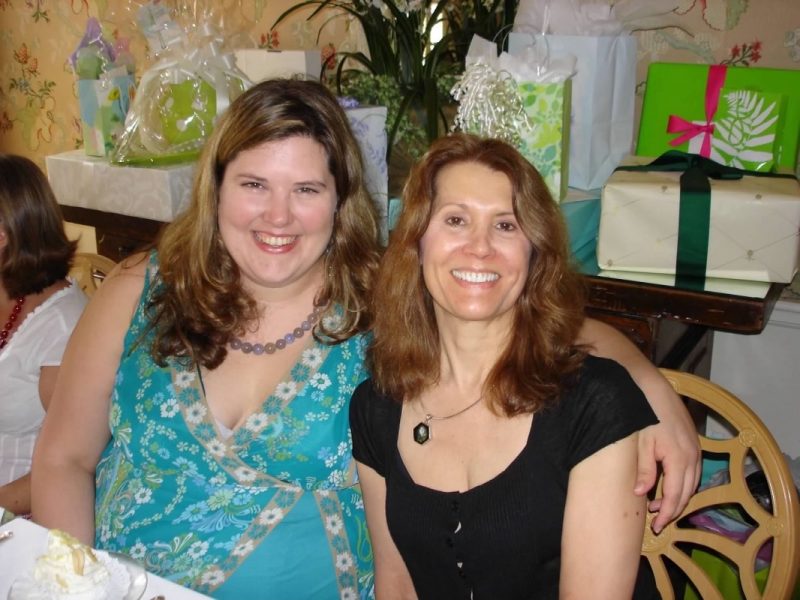 About a week after she got the initial phone call things really got challenging. There were so many appointments to go, so much information to absorb and decisions to make.
The hardest though, was the first couple of days, when we knew it was cancer but very little else. Those were the awful days where my usually upbeat mom assumed the worst. She decided, despite not having a final pathology report, that she was most likely riddled with cancer, certain that the back pain and headache and sore throat she had been having was proof that her cancer had spread.
I was shocked and devastated when my healthy mom talked about dying from cancer, and even shared plans she was making for her funeral.  Looking back it is clear she was terrified. She had convinced herself she was going to succumb to breast cancer, and soon. I have since learned that this "worse-case scenario" approach is a somewhat common coping mechanism, called catastrophizing, a mindset that allows the patient to feel some control as they imagine all the various ways that the uncertainty of their cancer story might unfold.
Hearing her verbalize her fears about death was upsetting to me, but I didn't share my feelings with anyone or let anyone know how much I was struggling.
Like so many co-survivors (children, parents, partners, spouses and friends) I was trying to stay strong for my mom, and didn't want to show any cracks in the façade I was determined to keep.
About a week after the initial diagnosis, she got news that made us feel better, and the world seemed to straighten up again: her cancer was found early, with a more than 95% chance of five-year survival. As relieved as we were, this is when things got really challenging.
The doctors all reiterated the early stage diagnosis and good prognosis. My mom was so relieved to learn of her reprieve from planning her funeral, we managed to joke about how she had cheated death. Humor has always been one of our shared coping strategies, and admittedly, sometimes our humor can get pretty dark. The nurse in the surgeon's office was horrified to hear us giggling about how glad we were to know she wasn't going to die after all.
Coping looks different for everyone, and what I have observed is that cancer is the ultimate stressor and the way you handle other losses and challenges is probably how you are going to approach your own diagnosis, or a loved one's cancer. Cope your way – laugh, cry, pray, write, whatever you do just feel the feels and if you want to, laugh the laughs.
When the oncologist entered the room and started talking, I watched my mom's eyes glaze over. I was taking notes but it was as if the doctor was speaking in a foreign language.  I understood some of what he was saying and nodded knowingly as I transcribed terms like Herceptin receptor, recurrence score, and disease-free survival, as if I had any idea of what he was talking about. He spoke for several minutes about surgical options, the possibility that she would need systemic treatment (what could that be?) and then looked at my mom and said, "Do you have questions?"
When he was met with stunned silence, he asked, "Well, how do you want to proceed?" I have no memory of how the rest of that conversation went, but it was astounding how little information we retained. For at least a day afterward, we stared at my notes and tried to piece together what he said. What I do remember was my mom – a brilliant attorney, with a successful practice, good health insurance, and supportive friends and colleagues – looking at me and saying how do people do this?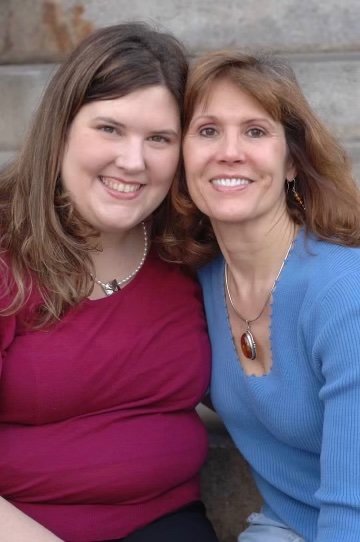 If anyone could understand the diagnosis and plan it should have been us, and yet, we were both frozen, totally overwhelmed with the unknown. She was unable to make decisions. Over the following weeks, as she took in dozens of opinions, ultimately choosing to have a lumpectomy, and then decided against chemo based on a borderline OncotypeDx score, I kept thinking about how many other people were going through this. I wondered about the choices they were making.
I remember hearing what I wanted to hear, being frustrated because I wanted her to have a mastectomy and choose chemo. I went back to being her frightened kid. I was scared, so I wanted her to be aggressive. I wanted her to live for as long a time as possible. I didn't like even a single percentage point of risk of recurrence.
But gradually I started to listen to her, and watched how her healthcare team leaned in, or didn't, how different it was for her when she felt validated and heard. Shared decision-making is something that gets talked about a lot these days, and it has become the most important gift of perspective for me as a co-survivor, and also as a healthcare provider. 
I had to let go of control. I had to learn to trust my mom, painfully realizing that cancer care is not all about quantity of life-  it is also about quality. For the next many years, the choices my mom made were not always the same ones I would have picked. It has not been easy. She faced side effects from radiation and the aromatase inhibitor, and at some point second-guessed her decision to have a lumpectomy. At the start we went to appointments together, but then she began going on her own and that is as it should be.   
I continue to ponder the question "how do people DO this?" like we did at that first appointment. From inside that question came my professional life as a navigator, advocate, and quality improvement-focused oncology nurse. I try to listen with my "daughter ears" and all these years in, I am still learning, working every day to improve care, dismantle barriers and continue to expand my network of resources and colleagues.
People diagnosed and living with cancer are deserving of so much kindness, support and advocacy. Each person's journey is unique. Patients often describe feeling bereft in that chaotic circle that forms around them. The ones who have a companion, a co-survivor, or a small team of them, seem to cope the best. I hope those co-survivors can read this and realize their value.