Managing Breast Cancer Side Effects
Your body goes through a lot during and after a breast cancer diagnosis. Breast cancer treatment can bring about changes in your body, your brain and your overall well-being. We want you to feel prepared for those side effects and learn how to manage them.
What to Expect
There are potential side effects at every phase of your breast cancer treatment and even post-treatment. Our Navigator guidebooks take you through what to expect, how to cope and when to seek additional support. Find the Navigator that's right for you!

Bone Health
Some cancer treatments make your bones more fragile, but there are proactive ways to keep them strong. Find out how to protect your bone health.
Chemo Brain
Many women report what they call "chemo brain" as a side effect of chemotherapy. It can include forgetfulness and feeling foggy, and it feels frustrating. Read some tips for making your brain clearer and more alert.
Early Menopause
Most young women don't expect to go into menopause at this stage in their lives. The side effects can be challenging, but there are ways to alleviate the symptoms.
Fatigue
Breast cancer treatment can cause fatigue in both the long and short-term. You don't need to accept it as par for the course, though. There are things you can do to feel more energized and healthy.
Lymphedema
Lymphedema—the buildup of fluid in soft body tissues—is a common side effect of breast surgery and/or radiation. Know how to recognize it, work to prevent it, or take action to lessen its discomfort by seeking professional help and making small changes on your own.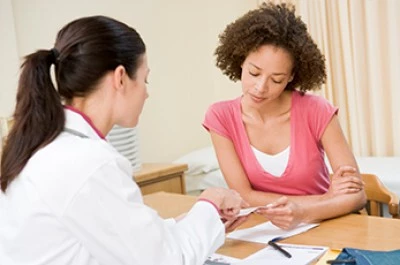 Pain
Certain breast cancer treatments and surgeries may result in pain. While pain is often part of the healing process, there are ways to manage your discomfort so you can lead an active and full life.
Connect with Others
Find women who know what it's like to face breast cancer at a young age. The YSC community makes it easy to find and connect with other young survivors and co-survivors.