Wrap Up Celebration Email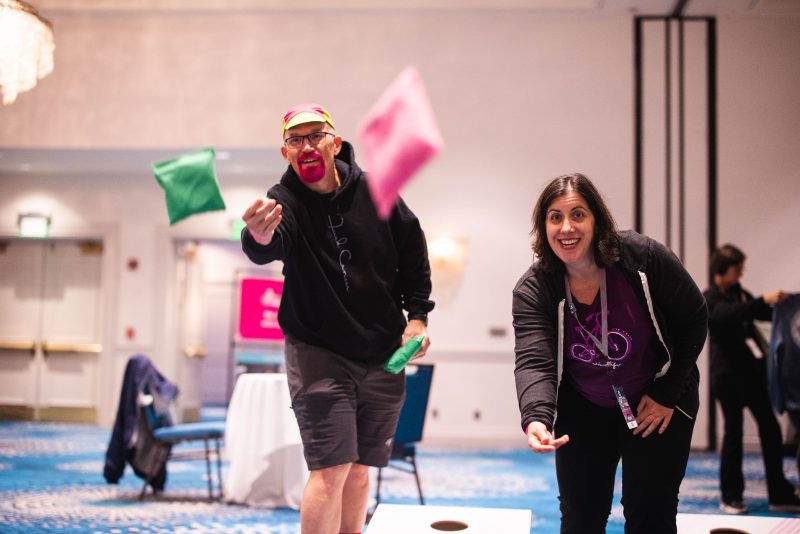 At the YSC Tour de Pink Memorial Ride Lisa J. Frank Memorial Ride this year, our celebration time got cut short by foul weather. We hunkered down, played a lot of cornhole, and made the best of a rainy situation. Now let's celebrate all of the hard work this community put in!
Total Amount Raised: $324,177
Thank you for your commitment to raising critical funds to support the young breast cancer community. We know asking your network to support you with donations is not easy. It takes guts and determination. Thanks to your dedication and generosity, the entire TDP community raised an incredible $324,177 this year!

TDP VOLUNTEER COMMITTEE
This year the first ever TdP Volunteer Committee was created to help support the success of the event. These 10 individuals volunteered countless hours to raise awareness and funds for the 2022 event. A huge shout out to Mary Morrison who served as the Chair of the Committee! Thank you!
Please join us in thanking the 2022 Event Volunteer Committee:
Mary Morison
Carol Frank
Jill Frey
Ann Marie Curd
Heidi Levine
Eva Wirth
Pam Reifinger
Cathy Johnson
Matt Purdue
Steve Klein
---
SUPERSTAR SHOUTOUTS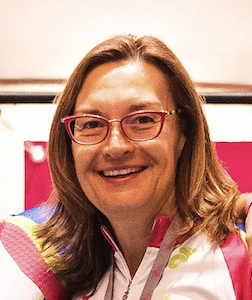 TOP IN-PERSON FUNDRAISER: Dr. Cheryl Olsen
Congratulations to Dr. Cheryl Olsen, who led the pack in fundraising this year, raising more than $19,000 to support the young breast cancer community. Thank you, Dr. Olsen!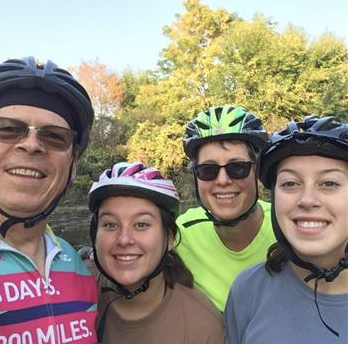 TOP VIRTUAL FUNDRAISER: David Brouch
Virtual rider David Brouch pedaled his way through his own TDP and came out on top as the lead virtual rider, raising nearly $6,930!.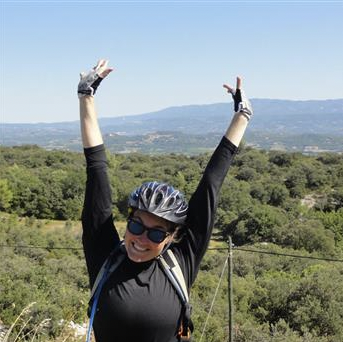 TOP NEW RIDER FUNDRAISER: Carolyn Shafer
First-time rider Carolyn Shafer raised $3,000 to take home the prize of Top New Rider Fundraiser. Congrats, Carolyn!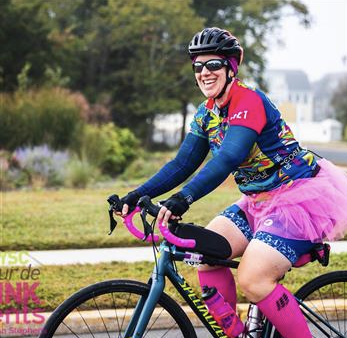 RIDER WITH THE MOST GIFTS: Marcie Jannetti
Every dollar makes a difference in the lives of young survivors, thrivers and co-survivors. Marcie Jannetti wins this year's prize for most gifts collected with a whopping 119 donations. Way to go!
COMMUNITY SPOTLIGHT
Patti Carey started with YSC in the summer of 2002 after her first breast cancer diagnosis at age 44. She's had a long history of involvement with the YSC community. She first attended a local affiliate meeting, now Face2Face (F2F) groups, where she immediately made an impression on Anna Cluxton. "In the almost 20 years that I've known her, Patti has become one of my dearest friends. One whom I know I can always count on - no matter what life throws at me, cancer related or otherwise."
Patti has long been a strong advocate for the unique needs of young people affected by breast cancer both on a local and national level. In her generous service with YSC, she has served as the treasurer and leadership chair for the former Columbus affiliate, held In Living Pink fundraising events, and served on the Council of Advisors Co-Survivor Committee.
Patti was recruited to ride in TDP by Lisa J. Frank herself, TDP's co-founder. Lisa asked her several times to ride and finally offered a bike to entice her. Patti rode her first TDP in 2012 with The Rolling Buckeyes and has since ridden 10 YSC Tour de Pink rides.
Medha Sutliff captured what Patti means to the YSC community. "She is someone that you can depend on. She rolls her sleeves up and works hard. Her personal message about staying healthy inspires so many of us. She has raised tens of thousands of dollars for YSC. She is truly a hero for young adults affected by breast cancer."
Thank you, Patti Carey, for your commitment to the young breast cancer community!
---
WHAT DOES YOUR FUNDRAISING SUPPORT?
YSC SUMMIT

The YSC Summit is back in person in Charlotte, NC, February 17-19, 2023. We'll be gathering hundreds of young survivors, thrivers, and co-survivors for evidence-based, expert-led workshops combined with the welcoming and playful community of more casual meetups. To date we've awarded over $80,000 in needs-based travel grants.

F2F NETWORKS

More than 170 local support networks thrive across North American with the training and guidance of Amanda Nixon, YSC's Director of Community Engagement & Empowerment. These small gatherings are a year-round lifeline for the young breast cancer community to meet others with similar experiences.

VIRTUAL HANGOUTS

Every month, hundreds of young survivors, thrivers and co-survivors meet online in YSC Virtual Hangouts. These virtual spaces are community-led and provide a safe place for peer support, connection and community accessible no matter where they live.

PRIVATE FACEBOOK GROUPS

For those 3AM burning questions, our private Facebook Groups are active, vibrant communities where people share their experiences, ask questions, and seek and find support. Peer-moderated and community-centered, these groups are designed to provide support whenever someone needs it. We currently serve 5,000+ through our 3 private Facebook groups.

TAILORED EDUCATION

In addition to in-person and virtual conferences, we host hot-topic webinars throughout the year curated to address the unique issues the young breast cancer community faces. From breast implant recalls, lymphedema management to fertility and family planning, we tackle it all.

INDIVIDUALIZED RESOURCES

Thousands of survivors, thrivers and co-survivors reach out to YSC each year seeking resources local to their communities. Debí Lindley López, YSC's Manager of Community Support, connects these constituents to the vast network of resources and partner organizations to help them find the resources and support they need.

THANK YOU!
Each one of you is an important member of the YSC community. The entire YSC Team is wishing you great health, wonderful holidays and happy pedaling!