How Breast Cancer Treatments Affect Fertility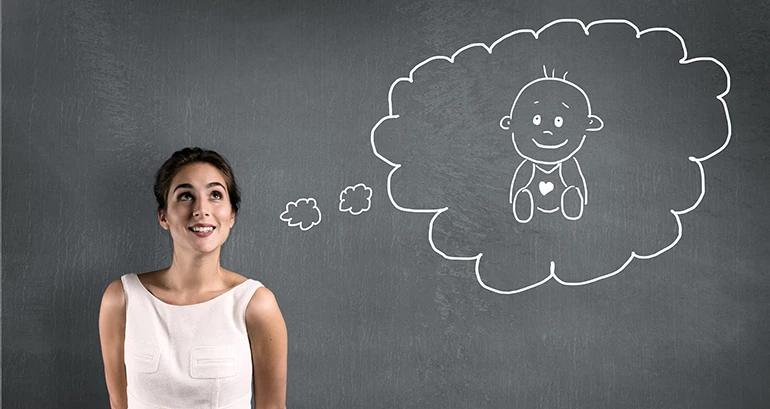 Chemotherapy, hormonal treatments (such as tamoxifen) and targeted treatments (such as Herceptin) may affect fertility differently. Surgery and radiation rarely affect fertility.
Chemotherapy's Impact on Fertility
Chemotherapy can damage or destroy eggs, increasing your risk of infertility immediately or years after treatment ends. Your age and the type and total amount of chemotherapy contribute to infertility risk. The younger you are and the less chemotherapy you have had, the more likely you are to remain fertile. Women under age 35 are most likely to have their periods return after treatment.
This risk calculator created by Livestrong Fertility can help to estimate your risk of infertility after chemo.
Tamoxifen and Herceptin Impact on Fertility
Tamoxifen is a hormonal treatment given to patients with estrogen receptor positive (ER+) breast cancer. Tamoxifen is not known to cause infertility, but it may interfere with childbearing because of the duration of the treatment—usually five to 10 years—during which time women should not get pregnant.
Because taking tamoxifen in early pregnancy may cause birth defects, it will be important not to be on tamoxifen if you are trying to become pregnant. After two years of treatment, some women may choose to go off tamoxifen to get pregnant, then resume tamoxifen treatment after giving birth. Talk to your doctor about whether this is a reasonable option for you.
Herceptin or trastuzumab is a targeted treatment for HER2+ breast cancer. Herceptin is not known to affect fertility, but you should not get pregnant while taking it and should wait at least six months after completing Herceptin treatments before trying to get pregnant. Herceptin treatments are usually given regularly for one year.