Research Think Tank Pregnancy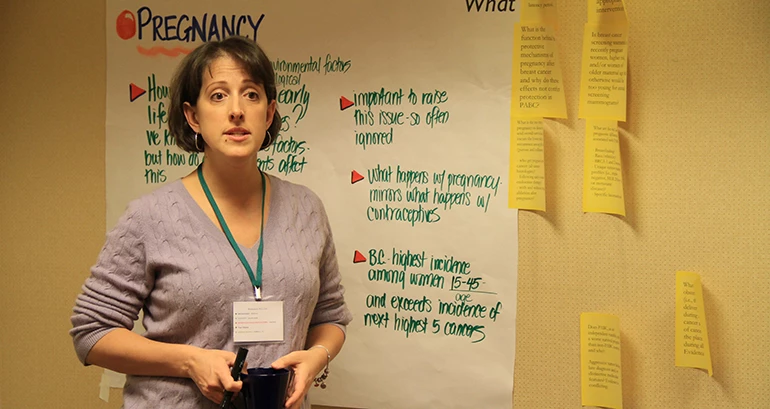 The Research Think Tank (RTT) Pregnancy Work Group focused on unanswered questions relating to all aspects of breast cancer and pregnancy. These included breast cancer treatment during pregnancy, postpartum breast cancer and the safety of pregnancy after breast cancer.
The group was composed of advocates:
Courtney Preusse (chair)
Dr. Carole Baas
Diana Chingos
Dr. Julia Tiernan
As well as physicians/researchers:
Dr. Virginia Borges
Dr. VK Gadi
Dr. Susan Love
Dr. Jose Russo
Dr. Irma Russo
Dr. Melissa Troester
Research Priorities
Two of the 19 research priorities recommended by the RTT focused on pregnancy. Below we list the priority, indicate any progress made since the RTT and list any open trials of which we are aware related to or focusing on these research priorities.
Why does the risk of breast cancer increase during the postpartum period (up to a minimum of five years after giving birth)? Why are women with breast cancer diagnosed during this time period at higher risk of metastasis and death?
Progress made Work In Progress

Recent research updates:
A recent study found a possible mechanism by which postpartum breast cancer is more aggressive and likely to metastasize. Read More
Is pregnancy after breast cancer safe to the mother and child and does safety differ by tumor subtype? What is the optimal timing, particularly for women with ER+ disease who would otherwise undergo extended endocrine therapy?
Progress made: Thumbs Up

Recent research updates:
Research suggests that pregnancy after breast cancer is safe regardless of tumor subtype (see here), but confirmation is needed. Read More
Current research initiatives/studies:
POSITIVE Trial will capture data on pregnancy rates and outcomes on ER+ breast cancer, allowing women to take a "baby break" to go off of Tamoxifen, thus helping to determine the optimal timing for women on endocrine therapy. This study will also measure length of disease-free interval/relapse/recurrence.
Pregnancy and Cancer Registry collects information about the diagnosis and treatment of cancer in pregnant women. It also follows breast cancer survivors who have a child after cancer to assess the health of both the mother and child long-term.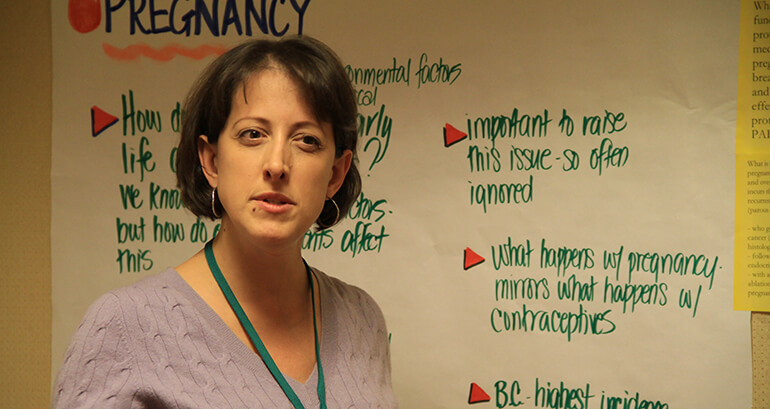 Learn More
If you believe we are missing a crucial piece of research or have not included a research study which should be here, please contact us!
Read about the work of the RTT Fertility Work Group.